Wydaho Rendezvous, Teton Bike Festival
About The Teton Bike Fest
Just like the Mountain Men who gathered here over a century ago to trade furs, swap lies, eat, drink, and explore the Teton Mountain Range, Mountain Bikers from all over the west will be gathering in Teton Valley for a weekend-long bike festival that offers loads of fun including:  outstanding riding and clinics, next year bike demo's right before Interbike, and exceptional entertainment!
The Wydaho Rendezvous Teton Bike Festival is a fundraiser for Teton Valley Trails and Pathways. As such we utilize many volunteers to help us produce a great event and maximize our fundraising efforts. We are always looking for great volunteers who will receive a special one-off thank you gift and if you work 6 or more hours you get half off the full-price registration fee. Sign up for a volunteer slot here and help us blow the tires off this great event.
Tony Ferlisi
Festival Director
Tony has been in the Tetons since 2004, working as a ranger for the Bridger-Teton National Forest, a bike guide and trip designer for Trek Travel and most recently served as the Executive Director for
Mountain Bike the Tetons
.
At MBT, Tony launched the Sprockids program, a new local race series and helped bring the Carriboo Jack backcountry race to life. "I'm super excited to be working alongside the TVTAP team to put on another great Wydaho Rendezvous in 2023."
Dan Verbeten
Executive Director
Dan Verbeten is the Executive Director of Teton Valley Trails and Pathways, formed in the fall of 1998. TVTAP's current programs include our Nordic Grooming Program, partnership with the US Forest Service to help build, maintain, and restore trails in the Caribou-Traghee National Forest; and we work closely with the local, county and state agencies to build a Valley-wide connected pathways network.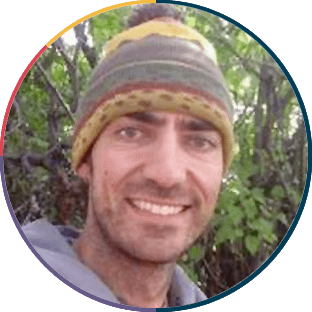 Nick Beatty
Trails & Pathways Program Director
Nick adds the vel to our cro, the spokes to our wheels, the grit to our grind for the Teton Valley Trails & Pathways.