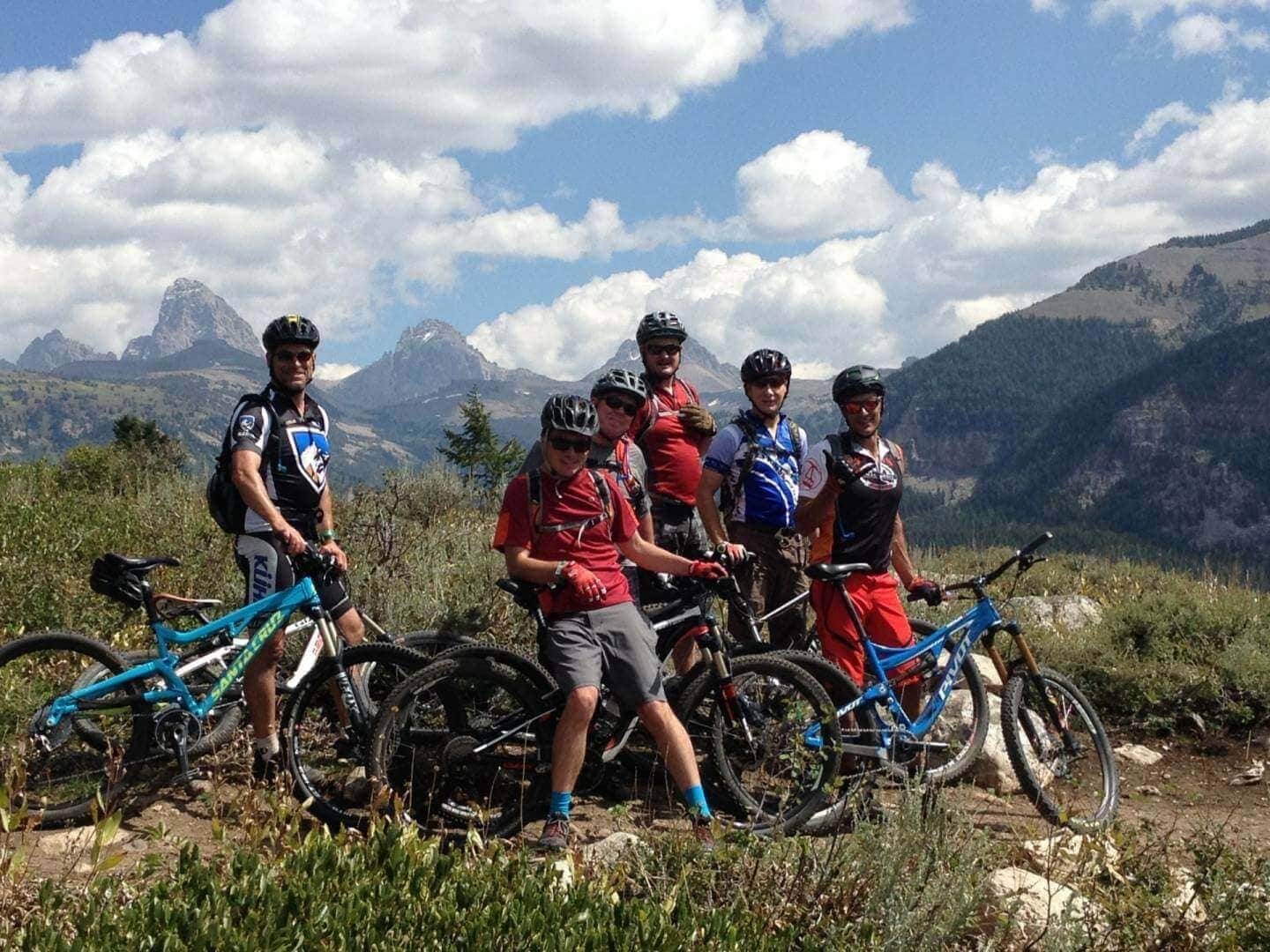 Wydaho Rendezvous
Ride Leader
devin@tetonbikefest.org
http://tetonbikefest.org
Wydaho Rendezvous Ride Leader
Are you looking to share something you truly have a passion for? Do you want to meet new riders from out of town that are pinned on your every tale of the region and willing to offer up your best rides? Soak in the smiling faces, hearing hearty laughter and watching visitors enjoying the simple pleasure of riding bikes in the most beautiful place on earth.
Our Ride Leaders are the cornerstone of the Wydaho Rendezvous, Teton Bike Festival and are solely focused on providing visitors the ride a lifetime. A ride leader is a magicians, one moment they are showing off some of the lesser known animals among the trails, pointing out the peaks and lay of the land, wrenching on bikes or appearing exactly when needed with a beverage, and the next they are eloquently explaining the intricate history of each area of Pierre's and Jackson's Hole, the difference between Jackson Hole and Teton Village or confidently pairing riders for the perfect group dynamic. With intimate knowledge of the landscape, they can suggest the best route to match any riding ability. What sets them apart from the rest is their infinitely accommodating, fun and flexible attitude. They live by the motto Your Day, You Decide and will attempt anything to ensure that this is the ride that they are talking about for years to come.
Wydaho Rendezvous Ride Leaders qualities and skills:
Fun, Passionate and a Ever Positive
Flexible
Avid Cyclists
Safety-focused
Resourceful and Solution-Oriented
Natural "Connectors" with all personality types
Excellent Communicators
Exceptional Bike Mechanics
If showing off the unbelievable resource we have here in the Tetons is right for you we look forward to hearing from you.